We are extremely happy to announce the launch of our brand new website. The 2013 season will be quite revolutionary for our Octane One brand. This year we are introducing two complete bikes and some changes in our offer. Our team roster has undergone some changes too. With a Paweł Turno and Marek Łebek joined by one and only Canadian shredder Matt MacDuff we can assure that you will hear about our riders throughout the whole 2013 season. Now feel free to browse through our website and tell us what you think about it!
---
Matt MacDuff shortly after White Style event traveled to Barcelona where he will be spending the next couple of months riding and bringing us some amazing photos and edits. Stay tuned for more action straight from Spain. Follow Matt on his official Facebook fanpage.
---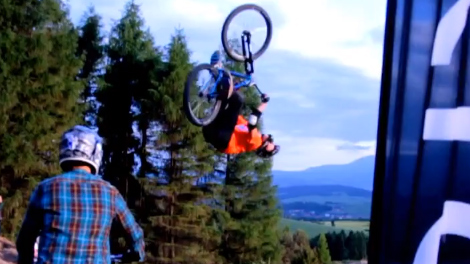 Here is the brand new edit from Sheiffa featuring our Octane One team rider - Bartek Pałka recorded during the 2012 season. Enjoy! Song: Funkadelic - Red Hot Mama. To see more follow Sheiffa  at: http://www.facebook.com/sheiffa and http://sheiffa.blogspot.com/ Additional footage by Emil Mazur.
---