Ok guys. Let's get started with the 2014 Octane One bike check competition. Similar as on NS Bikes we will be posting 3 selected bikes twice a week. The bike that gathers most likes within 24 hours wins.
First off is Octane One Spark sent to us by Kristijonas.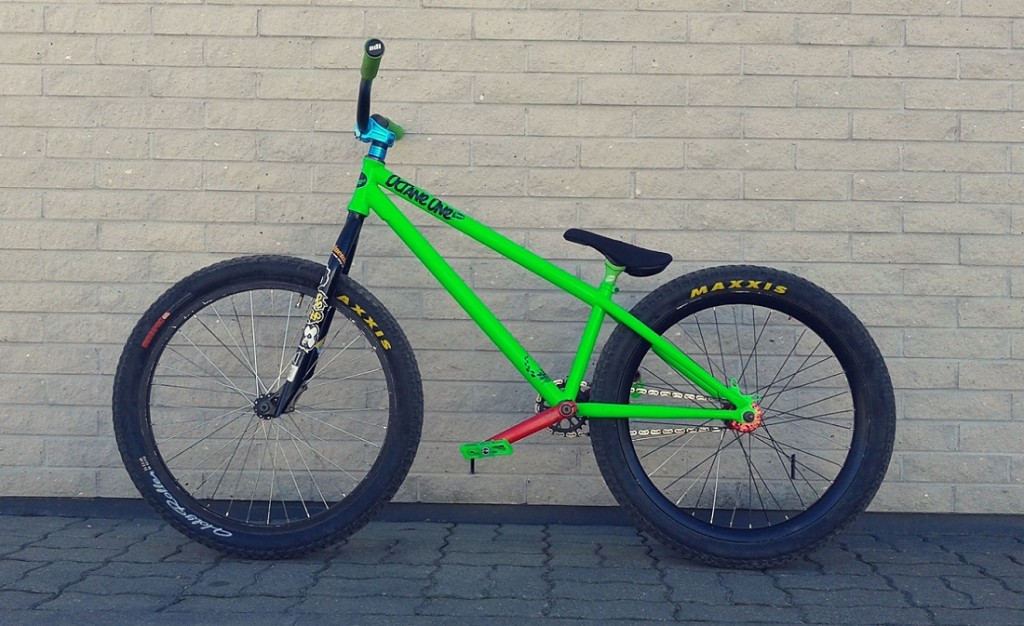 Frame: Octane-One Spark 2013
Fork/shock: id Rebate
Headset: Blank integrated
Bars: Octane-One CHEMICAL
Grips: ODI Longneck
Stem: Octane-One Chemical PRO
Cranks: Stolen MOB Cranks
Sprocket: Odyssey vermont
Chain: Dartmoor Core
Pedals: Octane One Nylon
Seat: Federal Slim Pivotal
Seatpost: Octane-One Nylon
Front wheel
Hub: Salt Trapez
Rim: SunRims Rhyno Lite
Spokes: random
Tire: Maxxis – Holly Roller
Rear wheel
Hub: NS Bikes – Coaster
Rim: NS Bikes – Fundamental
Spokes: random
Tire: Maxxis – Holly Roller
Weight: 11kg
[hr]
Next in line in today's bike check competition is the 2011 Octane One Void from Wiktor from Essex, UK.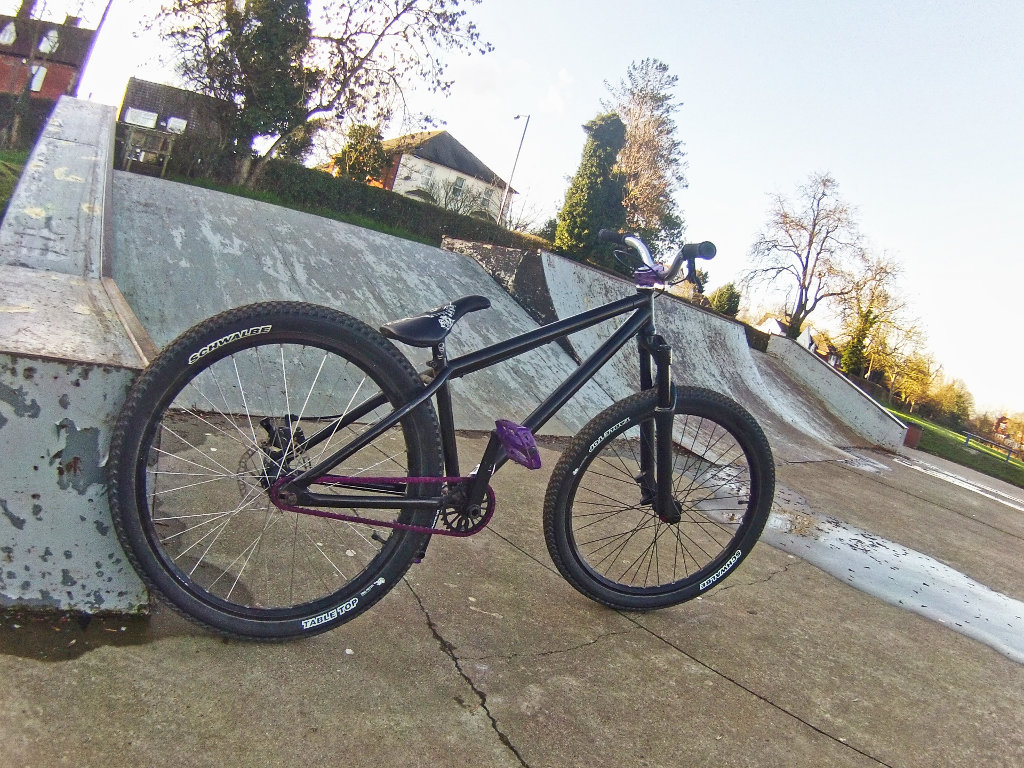 Octane One Void 3.0 2011 frame
NS Bikes Proof bars 2012
Octane One stem
Odi longneck pro grips
Octane One Integrated headset Warp-1
Marzocchi Dirt Jumper 1 2012 forks
Octane One 2-pcs pro cranks + bottom bracket 2013
Gusset mx heavy duty chain
Premium Gnarstar Sprocket 30t
Octane One nylon pedals
Woodman Bill Single Rear Hub Solid Axlen 36h 13t
Halo spin doctor 36h 20mm front hub
Mavic rims EX 325 Disc
DT Champion spokes
Schwalbe table top kevlar tyres
DMR lockjaw pivotal seatpost
Subrosa pivotal seat
Gusset chute disc brake
Weight: ~12.5kg
[hr]
The last bike chosen by our team for today's bike check competition is this sweet gold 2013 Octane One Void 3.0 sent by Jose.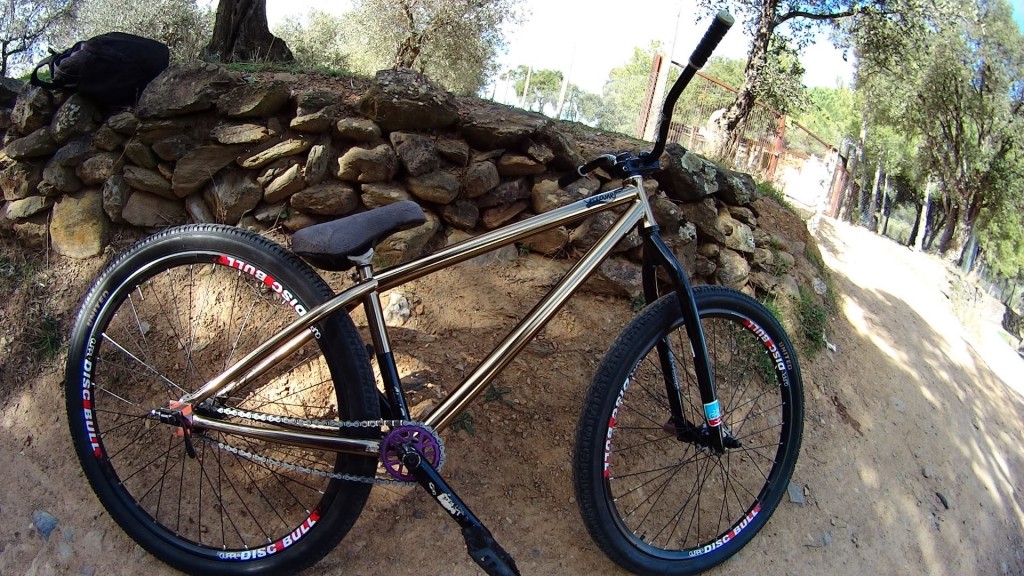 Frame: Octane One void 3.0 2013
Fork/shock:I dentiti Rebate 1420 XL
Headset: Octane One warp integrated headset
Bars: BlkMrkt Moly hatchet 3″rise
Grips: Blank
Stem: Stolen convict top loader
Cranks: Salt Plus
Sprocket: Shadow conspiracy 25t
Chain: KMC 410 single link
Pedals: Stolen thermalite
Seat: Federal Fat pivotal seat
Seatpost: brandless Pivotal
Front wheel
Hub: Gurpil 20mm hub
Rim: Gurpil DH 32h
Spokes: The ones the local bike shop uses
Tire: United demolition cruiser tire 2.3
Rear wheel
Hub: Shimano Via-m
Rim: Disc bull DH32h
Spokes: The ones the local bike shop uses
Tire: United demolition cruiser tire 2.3
Weight: light