New, refreshed and stylish. Check out what we have prepared for the 2014 season in the dirt and street parts department at Octane One.
Proven at many top FMB events. Incredibly strong, stiff and lightweight. With a really low profile can be also used upside down to lower the cockpit height. Works great with a gyro hydraulic rotor as seen on Sam Pilgrim's bikes.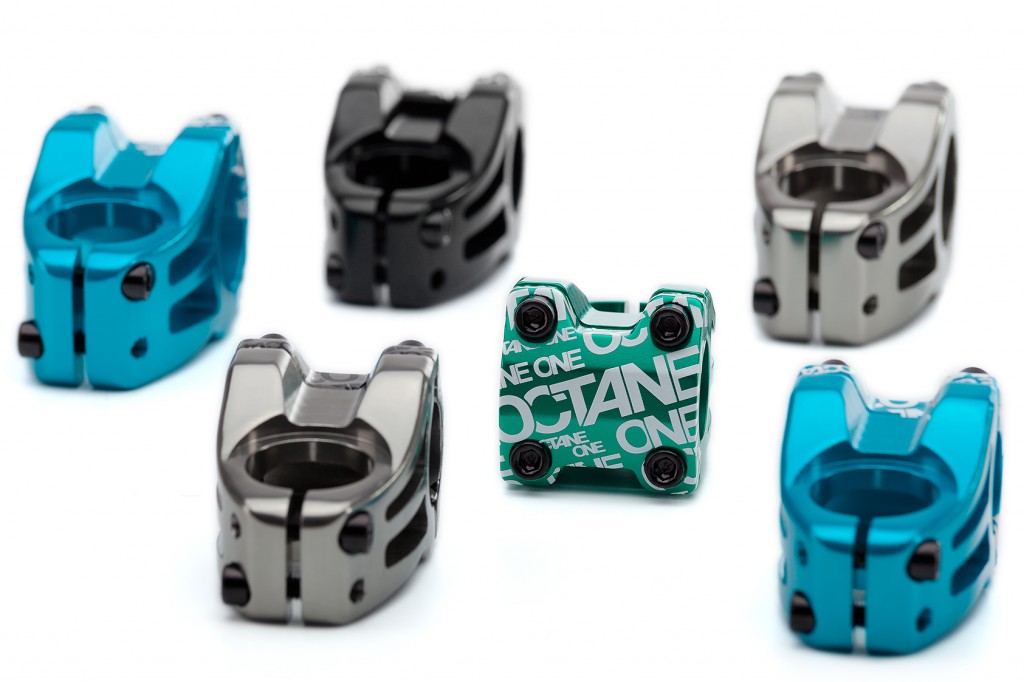 Rocker, Pivotal and Combo seats
Following the trends in the saddle department the 2014 Combo features FAT Padding and wider profile for better comfort. The Pivotal seat is also wider then before and received a stronger base construction which prevents damage like cracked or bent seat nose. The Rocker received a slightly narrower profile with mid-thick padding. Now the lighter and smoother Rocker is an ideal all-round seat.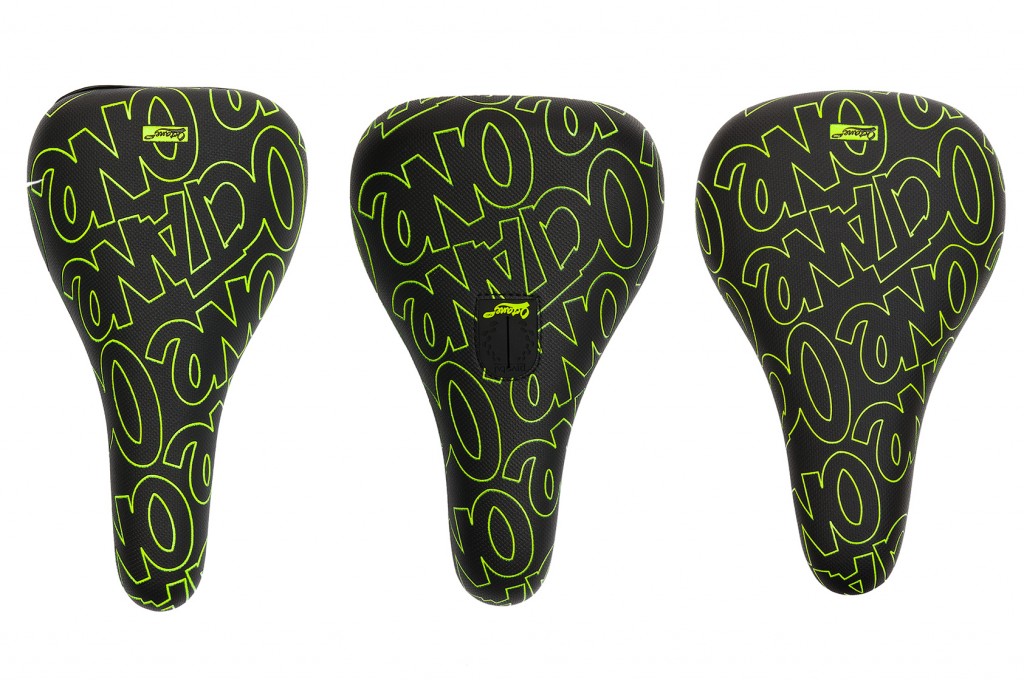 Brand new headset for alloy frames like Octane One Zircus and NS Bikes Decade. Equipped with durable sealed bearings and CNC machined crown race with a special cut allowing super easy installation. All Octane One headsets come with a star nut and a set of spacers.

Must have grips for all high-end dirt/street bikes. Equipped with two aluminium bolt collars that keep them firmly fixed in place. Made from quality Kraton soft rubber with super comfortable mushroom style pattern. Available in two sizes with a long 145mm version for wide bars.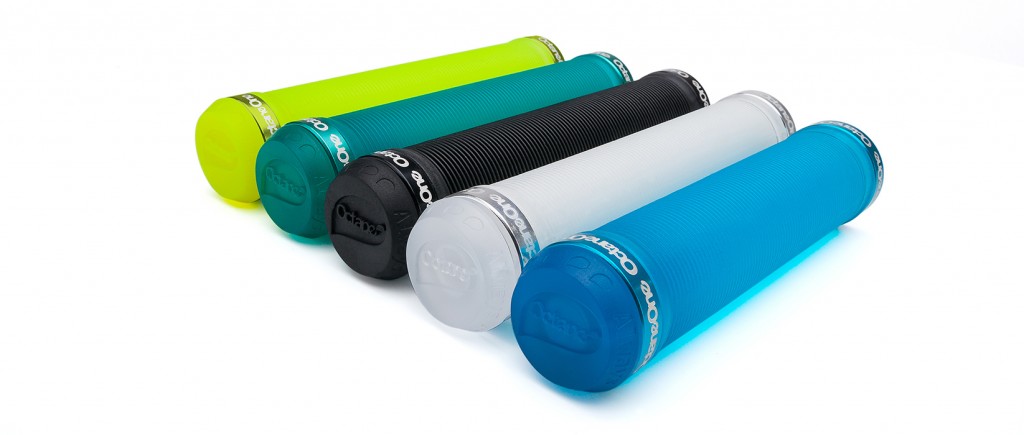 Completely redesigned for 2014. Feature light & strong big size / low profile CNC'ed platform built on high quality sealed bearings & bushings. Thanks to their great grip and super low weight (405g) can be used for dirt, street as well as freeride and downhill.

Light and strong cranks proven over the years. Feature smooth looks and durability thanks to their square profiles. In 2014 offered without the bottom bracket assembly which is now sold separately in all popular Spanish, Euro and external standards.