Project Breathe Easy video premieres tomorrow! The film features a lot of amazing riders like Aaron Chase, Sam Reynolds, Anthony Messere and Logan Peat who teamed up with our NS Bikes / Octane One team rider – Matt Macduff in a great cause to raise funds for Cystic Fibrosis.
Project Breathe Easy will drop May 9th 2014 and be available on Vimeo On Demand and at select premieres.
For more information about the project visit: http://www.projectbreatheeasy.com/
None of us really put that much thought into breathing, it's a natural body function that we can pretty much control. The rhythm and strength of our breathing strongly determines the mental and physical state we are in – change your breathing and you literally change your state of mind. Without breath there is no life. Plain and simple.
Now imagine not being able to breathe. Imagine not being able to make it up that hill or ladder to the drop in. What if the very act of breathing left you breathless….what if you couldn't Breathe Easy. This is where Project Breathe Easy (PBE) was born. Matt Macduff came to the realization that breath was basically life, and when it's a struggle just to breathe, well it sucks. His little sister, Caitlin, has Cystic Fibrosis which for her and many others is primarily a lung disease. He has watched this disease basically take the wind from his sisters sails. He knew he needed to do something to help people like his sister BREATHE EASY.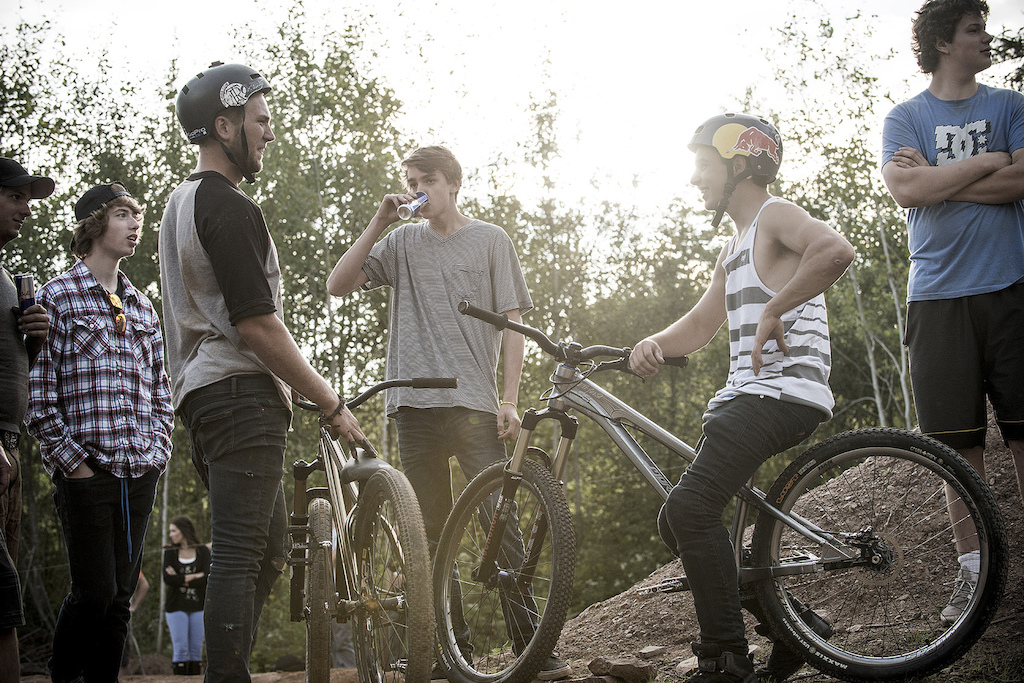 Matt had always had the dream of building a crazy state of the art course, but without the land and equipment it remained just a dream until Drew Bezanson invited him in 2012 to Jason Leil's place in Truro, Nova Scotia. Jason's plans for the SOF (Sanctuary Of Fun) was to build a cutting edge indoor/outdoor bike park, the perfect location for Matt's progressive lines and totally unique features. This was the place that his dreams would become reality and unbeknownst to him turn into the birth place of Project Breathe Easy. In 2013 he started talking to his friends and family about doing a freestyle mountain bike movie at the SOF to raise money and awareness for Cystic Fibrosis.
Macduff invited some of the best freestyle riders from around the world including Sam Reynolds, Aaron Chase, Anthony Messere and Logan Peat. Capturing the action would be no easy task. It would require the creative skills and genius of Nic Genovese (half of Mindspark Cinema), Harrison Mendel and photographer Julien Grimard – all volunteering their skills, time and energy. This project was going to take an extreme amount of work and funds to see it through. Matt approached his peers & sponsors for help and through donations of product from Giro, OGC and Joyride 150 he was able to start an indigo campaign to raise funds. Other companies stepped up with time, talent and money including Mindspark Cinema, Pinkbike, Wlson equipment, O1 & The Rise.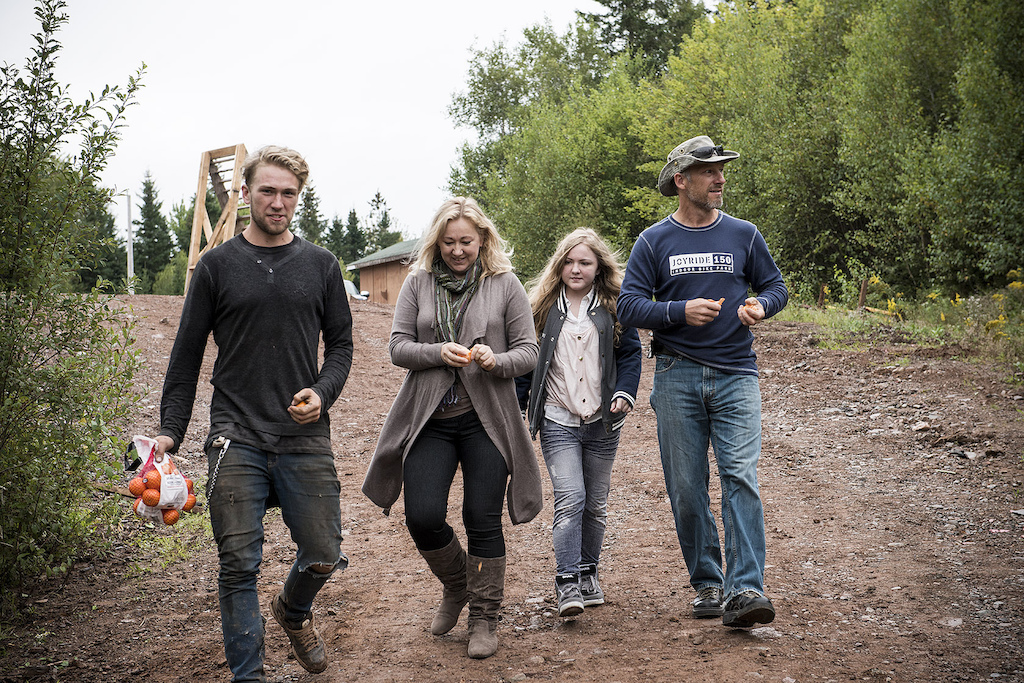 Friends, family and people from around the world reached out to Matt with offers of help, funds and an amazing amount of inspiration. Matt was overwhelmed with the amount of love and support he has received. This whole project was made possible because so many people came together to help in their own way. It would take a few pages to name everybody but Matt would like all those involved to know that this project could not have happened without them and that it has been such a crazy journey for him. He's extremely thankful for all that took the journey with him.
Together we will make it happen. Together we will help people with Cystic Fibrosis BREATHE EASY. Project Breathe Easy will drop May 9th 2014 and be available on Vimeo On Demand and at select premieres.